Improve Irrigation with Our Agricultural Water Treatment Systems
Most of the fresh water in the country goes to irrigation. Much of this water comes from groundwater, which has a limited supply, prompting irrigation handlers to find other sources of water, such as surface water. Surface water contains minerals that could build up in irrigation systems. This accumulation could cut down the system's performance and efficiency, reducing the service life of the equipment and raising operating costs.
Fortunately, you need not look far for an effective agriculture water treatment system that resolves your water issues. Superior Water Conditioners offers a unique multi-field permanent magnetic water conditioner that reverses the negative effects of minerals to enable you to enjoy retained efficiency and longevity in your irrigation equipment.
Another great thing about our water conditioner is it does not use aggressive chemicals which could harm the environment. On top of that, our water treatment system does not need electricity to operate, allowing you to save more money.
WHY IT'S A GOOD IDEA TO USE A NON-CHEMICAL FARM WATER TREATMENT SYSTEM
Your farm, specifically your agricultural or irrigation systems, can benefit from our chemical-free agricultural water treatment system in the following ways:
Keeps Irrigation Components from Corroding – The minerals present in untreated water may form crystalline and hard structures, which could corrode your farm irrigation equipment. Once the farm water goes through our magnetic water conditioner, the minerals will not form into hard calcite but will precipitate as amorphous or powdery aragonite talc instead. This talc can be beneficial to your farm equipment, as its corrosion control properties stop free oxygen and other corrosive properties from getting to and damaging irrigation components.
Prevents the Formation of Scale – Water processed using our treatment system keeps the minerals suspended to hinder the formation of brittle scales on the irrigation system.
Decreases Operating Costs – You can protect your business's bottom line when you use our magnetic water conditioner. By stopping scale and corrosion from affecting the performance of your equipment, you can lower your operating costs and attain significant savings for your business.
Eliminates the Need for Wetting Agents – On top of keeping scale and corrosion at bay, our agricultural water treatment system minimizes the use of fertilizers by as much as 50 percent. Our water conditioner also reduces the use of water by up to 30 percent. The reduction of fertilizer and water usage enables you to omit the use of wetting agents without worrying about irrigation effectiveness.
HOW OUR MAGNETIC WATER CONDITIONERS WORK
The magnetic water conditioning technology found in our agriculture water treatment system is different from what you may have seen from competitors who offer similar water conditioning products. Our proprietary multi-field permanent magnetic water conditioner works by following our precise formula based on pipe diameter and water flow rate. Our formula makes sure we select the correct magnetic water conditioner model for the designed flow rate of your irrigation system.
Apart from using our precise formula, the treatment chamber of our magnetic water conditioner has a series of permanent, alternating, and polarity-reversing magnetic fields, which briefly alters the ionic charge identity of calcium carbonate and magnesium carbonate. This change in the ionic charge causes the molecules in the two minerals to repel each other as they precipitate out of the solution. Instead of forming into hard rock-like calcite, the minerals turn into aragonite talc that resembles a powdery or amorphous mud-like appearance.
When you have aragonite on your irrigation system, you have the option of keeping them in your equipment or flushing them out of the system. Keeping aragonite in farm water can be beneficial, though, as it offers corrosion protection for your equipment. Aragonite can stop corrosive properties in the water from reaching and destroying the metallic components of your irrigation system. Alternatively, you can get rid of aragonite through physical means, such as utilizing centrifugal separation and filtration equipment.
If you have further inquiries about our products, don't hesitate to get in touch with us by filling out our contact form.
INSTALLING MAGNETIC WATER CONDITIONERS FOR AGRICULTURAL OR IRRIGATION EQUIPMENT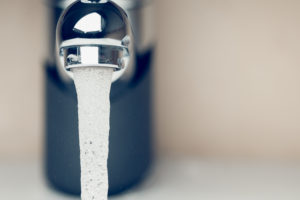 It's high time you use our high-quality water conditioner as one of your farm water treatment systems. We sell and install our proprietary multi-field permanent magnetic water conditioners for agricultural businesses, so you eliminate the need for wetting agents, protect your irrigation system, and ward off scale and corrosion.
Place your trust in the dealers who sell our magnetic water treatment systems. They are individuals of honesty and integrity, and we stand by them. You can count on our product to do its job effectively. As a family-owned and operated company that has been in business since 1964, we assure you that our water treatment system does a fantastic job controlling corrosion and limescale.
As for installing our water conditioners, you can ask us to set up our product on your behalf. With more than 400,000 successful installations, you can trust us to get the work done right.
Our service to you does not stop once we finish installing our water treatment system. We provide technical after-sales support. If you have inquiries or need assistance with our magnetic water conditioner, just send an email toinfo@superiorwaterconditioners.com.