Industrial Water Treatment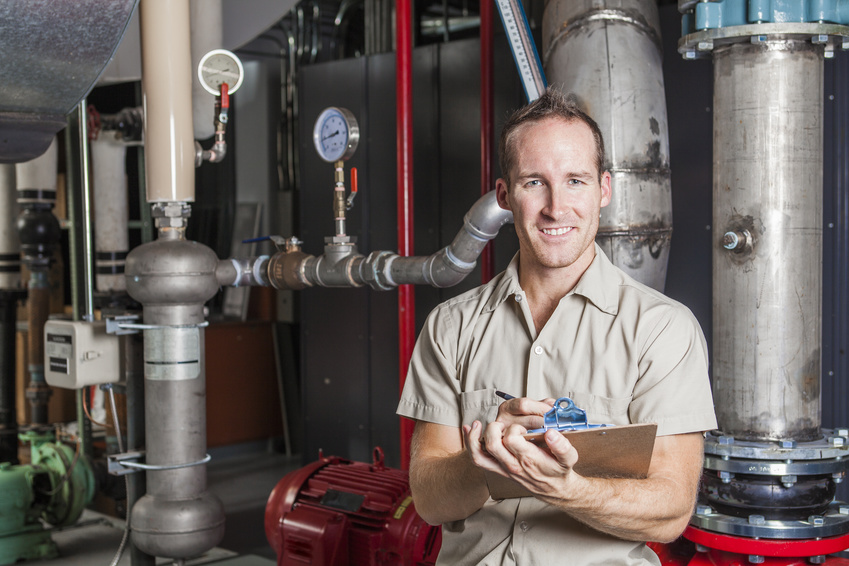 Industrial Water Treatment Applications
Boilers
Heat Exchangers
Cooling Towers
Chillers
Evaporative Condensers
Injection Molding Machines
Annealing Furnaces
Reverse Osmosis Systems
Don't see your application listed? Superior Manufacturing Corporation provides benefits for dozens of industrial water treatment applications. Contact our headquarters in Fort Wayne, IN for more information on our industrial water conditioners and our industrial water treatment products and applications.   Contact Us
What You Gain from Our Products
Prevents scale formation
Softens & loosens existing scale
Controls corrosion
Reduces white rust
Minimizes maintenance
Eliminates the need for chemicals
No environmental impact
Our boiler is much cleaner with the Superior unit than when we used chemicals. The Superior unit saves our company thousands of dollars each year. In fact, we've recommended this unit to over 30 other companies and engineers, including the Environmental Protection Agency (EPA). Bob Bernardin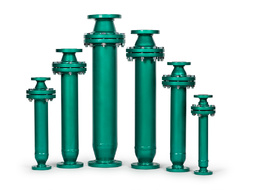 Industrial Water Conditioners by Superior Water Conditioners control scale and corrosion and reduce operational costs. Our industrial water conditioning service includes customized water treatment system sales, installation, and after-sales support for your facility.
The rigorous demands on performance for industrial equipment make effective scale and corrosion control even more challenging—and the value of Superior Water Conditioners even greater. According to the National Institute of Standards and Technology, just 1/16 inch of scale on a heat transfer surface requires 15% more energy and 1/2 inch of scale demands 70% more energy. Maintaining scale-free surfaces assures optimum heat transfer coefficients, enabling maximum benefits from your equipment and reduced energy required. Additionally, because our systems consume no energy or chemicals and have no negative environmental impact in operation, they require no hazardous material reporting. By passing water through the proprietary multi-field magnetic technology, the minerals are altered to a state where they cannot form scale. Instead, the minerals form a light aragonite talc on the inside of pipes and the wetted surfaces of equipment which prevents free oxygen in the water (one of the most common causes of corrosion) from attacking the metal surfaces. Excessive solids settle to the bottom of the system in a soft, purgeable form that is easily removed through manual or automatic bleed-offs. Systems can range from the smallest to largest industrial applications, ranging from 4 GPM to 8,000 GPM and up.
HOW OUR EXPERTISE IN INDUSTRIAL WATER TREATMENT CAN HELP YOUR FACILITY
When it comes to the treatment of water for industrial use, you can turn to Superior Water Conditioners to provide you with the solution you need. Our chemical-free, magnetic water conditioning technology controls scale and corrosion in water-based industrial systems that's at par (or even better) than other water treatment systems currently on the market.
Moreover, when our water conditioner underwent testing for more than 400 different types of applications, the outcome consistently showed that our product delivered effective water treatment without harming the ecosystem. By using our multi-field permanent water conditioner to optimize your industrial water treatment system, you can reap the following benefits:
Smooth Integration – Installing our magnetic water conditioner in your industrial facility will be seamless, as we designed our product to fit the size of your operation.
Great Value – The removal of chemicals is only part of the savings you'll get when you use our product. You'll also enjoy an adjusted internal rate of return of more than 50 percent.
Minimize Water Treatment Expenses – Using our product brings down possible costs associated with the chemical water treatment, such as acidizing, equipment corrosion and maintenance and energy for chemical feed pumps.
WHAT INDUSTRIAL BUSINESSES SHOULD LOOK FOR WHEN CHOOSING AN INDUSTRIAL WATER CONDITIONING COMPANY
Although some industrial water treatment companies claim to fix water problems, the range and quality of their industrial water treatment services may vary. As such, choosing a water treatment company for your industrial facility may appear challenging. As long as you look out for the following, though, it is not:
Technology Used – The technology behind the company's water treatment system must be effective, just like our product. Our water conditioner uses magnetic water technology to manage scale and corrosion effectively without harming the environment.
Custom Solutions – The top water treatment firms understand that industrial companies have unique water needs. We made our magnetic water treatment system customizable so that it can address the specific water needs of our clients.
Case Studies – Reading up case studies is an easy and reliable way of verifying a company's reputation. If you need proof of the effectiveness of our product, we have a page of case studies that shows how our product resolves real-world water treatment issues.
If you'd like to learn more about our water conditioning system, get in touch with us using our contact form.
Industrial Water Treatment – Application
If you're thinking of getting our magnetic water conditioner for industrial water treatment purposes, you can use it on the following equipment:
Cooling Systems – Installing our industrial product in your cooling tower eliminates scale buildup and results in a higher efficiency rate. Additionally, you can discharge water safely, as our industrial water conditioner does not add chemicals to the industrial water treatment process. You can have peace of mind knowing that the released water is non-hazardous to the environment.
Boilers – Our product keeps heat transfer coefficients at an optimum level by controlling the formation of scales on boiler surfaces. When the surfaces are scale-free, you reduce downtime and maximize the use of your equipment.
Industrial process cooling and heating/steam applications
Our industrial water conditioners will protect the internal surface and components of your cooling towers and heating/steam boilers. You can be certain of its anti-corrosion and scaling effect, ensuring efficient heat transfer and accurate energy consumption.
Industrial HVAC
Our industrial water conditioners ensure an optimized HVAC performance, preventing scale buildup in its tubing.
MODEL SPECIFICATIONS FOR HVAC & INDUSTRIAL PROCESS APPLICATIONS

| Model No. | Application | Capacity | Inlet-Outlet Connections | Diameter | Length | Weight | |
| --- | --- | --- | --- | --- | --- | --- | --- |
| RT-500 | Small Boiler | 4 GPM | 1/2″ FNPT | 1 1/2″ | 12 5/8″ | 4 lbs. | |
| RT-750 | Small Boiler | 8 GPM | 3/4″ FNPT | 1 3/4″ | 13″ | 5 lbs. | |
| RT-1000 | Small Boiler | 15 GPM | 1″ FNPT | 2 1/4″ | 13 1/2″ | 7 lbs. | |
| SF-1250 | Boiler | 30 GPM | 1 1/4″ Flange | 6″ | 19 3/8″ | 27 lbs. | |
| SF-1500 | Boiler | 50 GPM | 1 1/2″ Flange | 7 1/2″ | 23 3/4″ | 51 lbs. | |